Placing a tightrope is dividing the space. I like to work with the concept of body in exposition and the fonction of the circus object into the space.
In this act the rope represents the middle, the line that divides right from left side. I wanted to make a rectangle with the public for making them and me have an interactive exposition where they're also part of.
The act starts as well with a long indian file where I bring the public to the « representation space » and I make them build the border. Afterwards, I describe my travelings inside the rectangle for create a verbal trace until I arrive to the tightrope. Here, I change the focus is in my body finding the balance while I walk and change positions in the rope.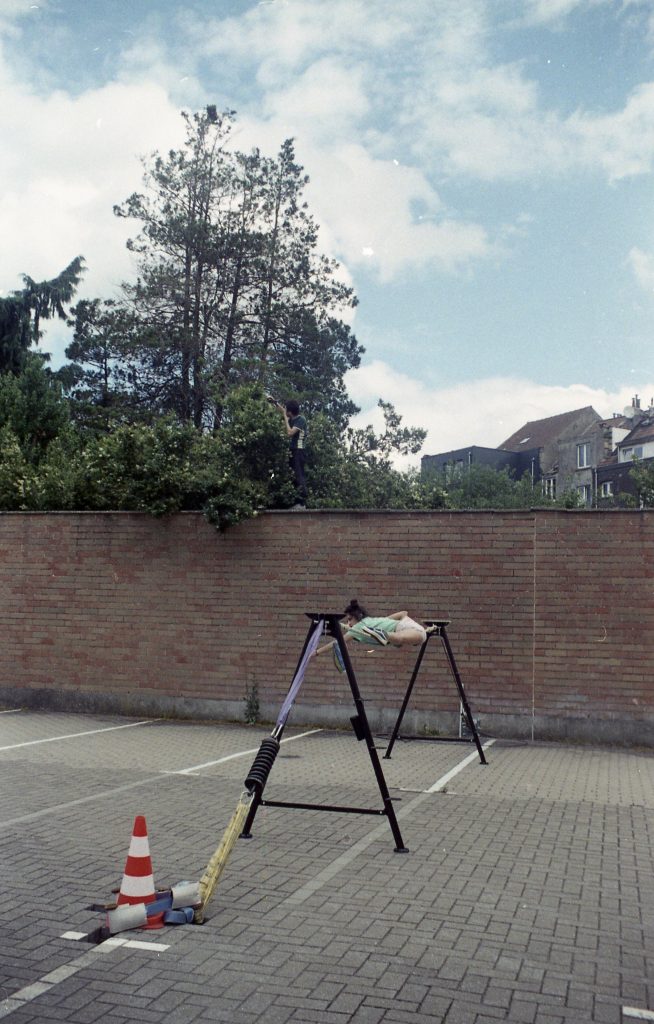 Photos: © Guillaume Hoedt, © Yasmin Benafla